100% Real Dairy, 100% Lactose Free So that every belly can enjoy!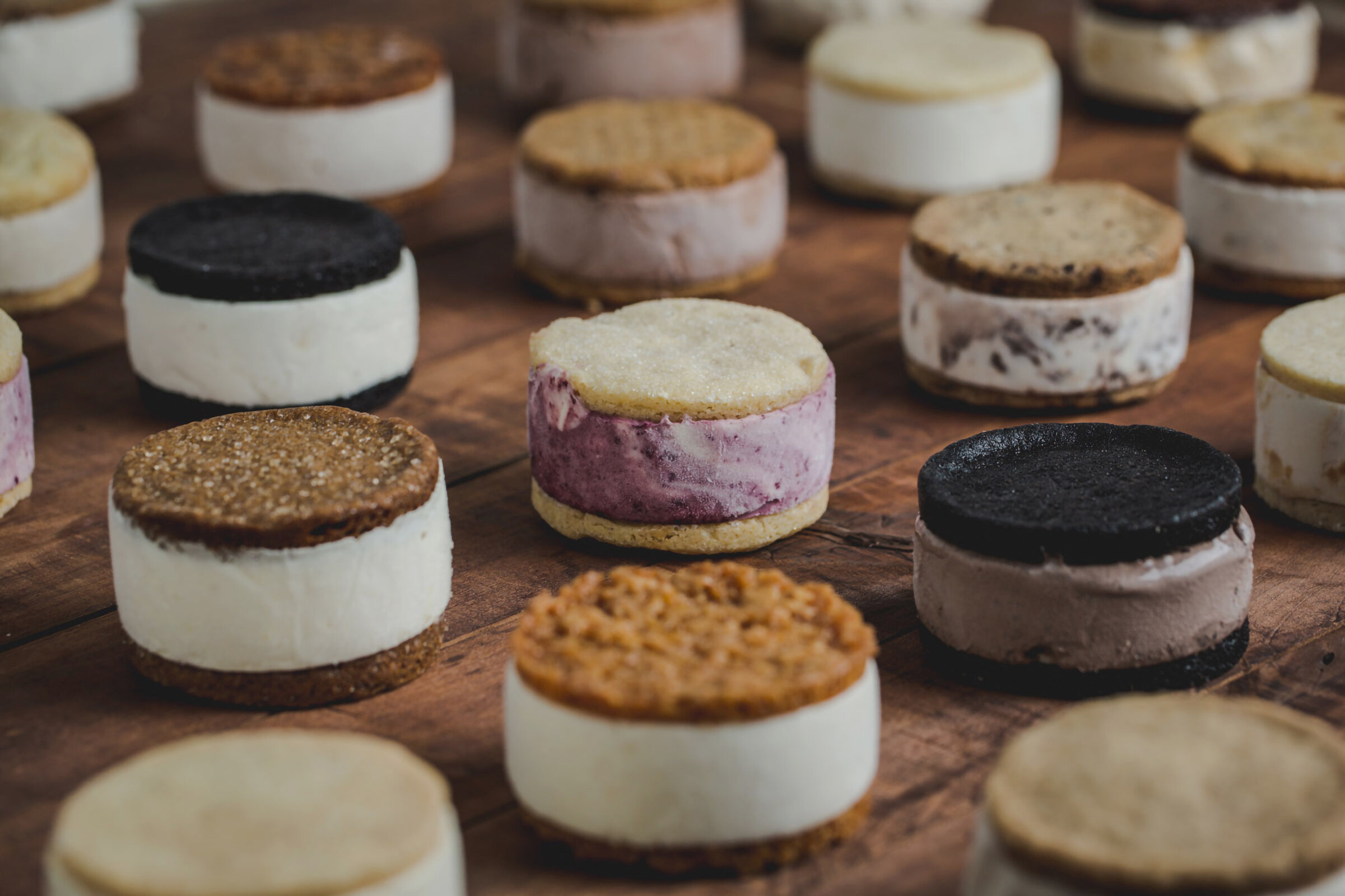 We're a small team who dreams about big flavors.
At Leona's we make small batch ice cream sandwiches and pints using local dairy and ingredients whenever possible. With the help of a natural enzyme, we make 100% lactose-free ice cream. We obsessively source vibrant flavors, interesting textures and contrasting combinations with the goal of producing beautiful ice cream experiences that every belly can enjoy.
Is there a better way to celebrate than with ice cream? We don't think so.